On my podcast, I talk a lot about being a podcast publicist. It's what I'm known for. But, did you know that I also do traditional publicity? This week, I'm discussing what that side looks like and how they go hand-in-hand. To start, I want to talk a little bit about one of my clients. I started doing PR for her about six months ago. She was about to launch a clothing line, her website had just gone live, and she was working on a Kickstarter campaign. You might be surprised that she sought out a PR firm when her business was barely beginning, but do you know what? This was the best time to begin!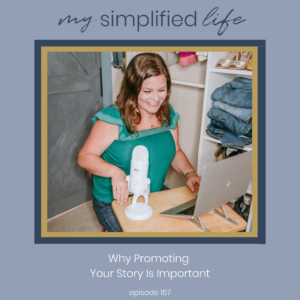 A Clients Big Win
So often, personalities and businesses think they have to be big before they start with PR, but it's just the opposite. I launched right away into pitching and scheduling her on podcasts. Podcasts are big wins. They happen fast. Traditional PR takes longer. You have to sell a story, and then that story gets passed on for approval by editors and others higher up. 
You Don't Need A Big Following
In episode 157 of the My Simplified Podcast, I explain a little bit about how I find podcasts for clients, and you'll be surprised at how I find some big wins. For this client, I came across a Disney short that aligned perfectly with my client's message. It was about a ballerina and body positivity. I contacted the journalist from Well and Good that wrote the article that made me aware of this cartoon short. 
I wrote to the journalist about my client and her message, and expected to wait the usual week or so to hear back. Less than an hour later, I received a message that they were pitching it to their editor and would contact me soon. A short while later, I got the news that they wanted to do a feature interview with my client! This interview opened the doors to so many more opportunities. My client did not have big following to begin with, but she a had a message that was relatable.
How To Gain Attention
So, what is it about the pitch and the story that garnered so much attention? I'm sure that's what you're asking. It's the fact that my client was willing to share her story. And, it's a story that resonates with other people. She isn't trying to sell her business, in the sense that we were not going around promoting her business, we were promoting her story, which ties into her business. It's a story that touches other people in the world that are dealing with, or thinking about, what you are going through. Really, that's what every story that every single one of us has. That's why it's important, because we're not alone.
You also don't need to be a big business to get the attention of traditional publicity. In fact, many media outlets love to work with individuals and small businesses. There are less people they have to go through and negotiate with. So, don't think that you have to be big to gain attention. Just have a story.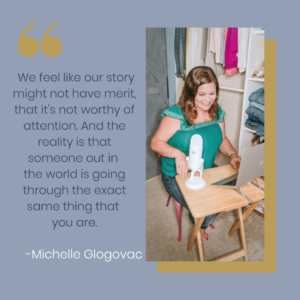 What Is Newsjacking?
I want to just briefly touch on the topic of newsjacking. Have you heard of this? Newsjacking is frowned upon. It is when something is trending in the media, and you jump on it to make it a part of your story. I'm not a fan of it, however, they are variations of it that can work for you. For example, Disney's short came out, and it applied to my client. So, I brought the two together. What I didn't do was make the Disney short about my client. My client was relevant far before the Disney short came out. However, this short film is what brought more attention to it, and because of this, we were able to gain more traction. See how newsjacking can kind of work for you?
I hope this information helped you to see that you don't need to be a big business. I want you to start PR not worried about your social media numbers or how many followers you have because it's not about the number, it's about your message. It's about getting out there and reaching the people who need to hear you. Are you thinking about your growth, whether it's on social media or sales of a book? Are you wondering how PR can play a role in it? 
Let's chat and talk about great things that can happen for you in the new year. Don't be afraid of the potential that is out there. You need to be excited. I'm excited for my clients! Email me HERE. To hear more about this topic, listen to this week's podcast where I share a little more about sharing your story. Also, check out the episode about how podcast interviews can help your personal branding HERE.