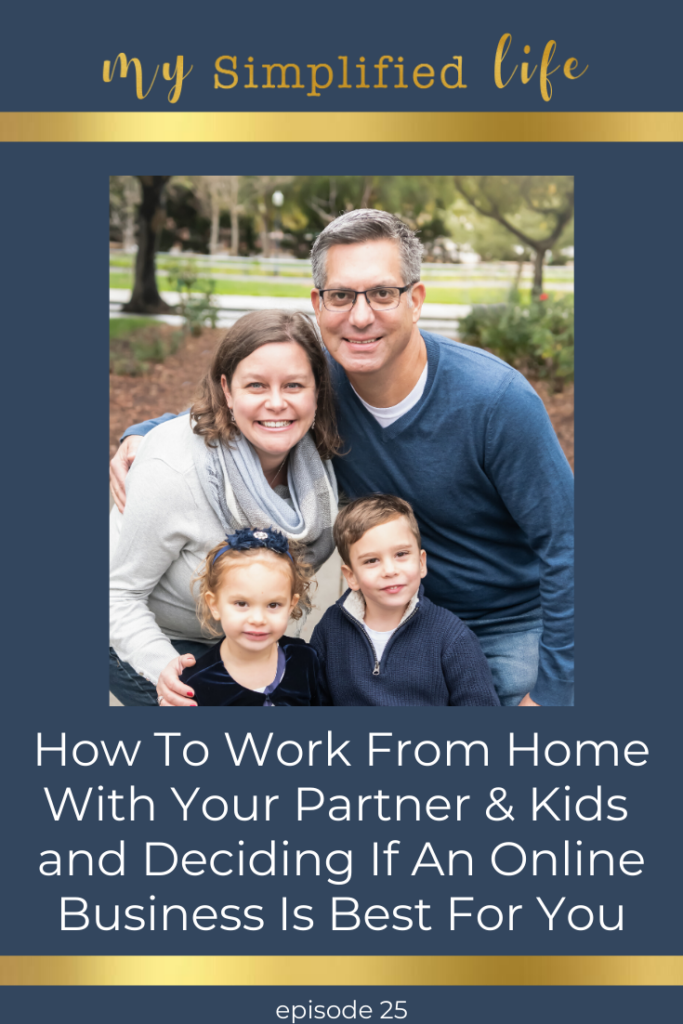 Our world is experiencing something like never before with COVID-19. The fact that we are all now isolated in our homes with our loved ones brings up a lot of questions in regards to working from home and how to deal with homeschooling and being together nonstop. I'm sharing how this is already the norm for our family because my husband and I work from home already and our kids are with us. I'm letting you know what my tips are for working from home with your spouse or partner and what changes we are implementing when it comes to homeschooling our kids right now. I also think this is a great time for those of you who are new to telecommuting to look at what other career options there are for you and what kinds of courses are available to you.
We are all in this together and we will get through this.
What we're talking about
Communication Is Key When Working From Home With Your Spouse

Adjusting Your Schedule To Telecommute AND Homeschool

Researching A New Career & Courses
Communication Is Key When Working From Home With Your Spouse
My husband and I have been working from home together for over 5 years now. We have separate offices on separate floors of our house. Before I launched my business, we decided that I would take the role of stay-at-home mom which I continue to do and have found that communication is the key to making this situation work. We communicate about our schedules, our days, the kids, and what we need help with. If you are now telecommuting with your spouse and children at home, then you not only need to communicate on schedules, but on meals as well. Decide who will be preparing breakfast, lunch and dinner and if you will be eating as a family or not. 
Adjusting Your Schedule To Telecommute AND Homeschool
With social distancing and self-isolation, the biggest change for our children is the lack of playdates and with that, some of our craft and book club activities. My schedule has always included me getting up at 5am to start my day so that I can do so alone. I take a couple hours every morning, even after the kids are up to work and then we would normally do a playdate. We are replacing playdates with crafts and learning lessons from Scholastic.com and Mrs. Plemon's websites. Our afternoons usually include some Kindle time and always outside play time which also serve as more time for me to get work done. It's definitely a juggle, but it can be done. 
Researching A New Career & Courses
A lot of you will find that you enjoy telecommuting and want to continue to do so once all of this is over, so I think now is a great time for you to research new careers or businesses that you would like to launch. There are so many options out there including becoming a podcast manager or an online director of operations. I've also opened up times for business strategy sessions where we can explore more of what might be best for you and how you can go about it. 
What are your best tips now that you're working from home?
LINKS MENTIONED
Strategy Session with Michelle
Kelsey Murphy's 30 Day Passion Planner
Lauren Wrighton's Podcast Manager Jumpstart Course
Natalie Gingrich's Director of Ops Certification