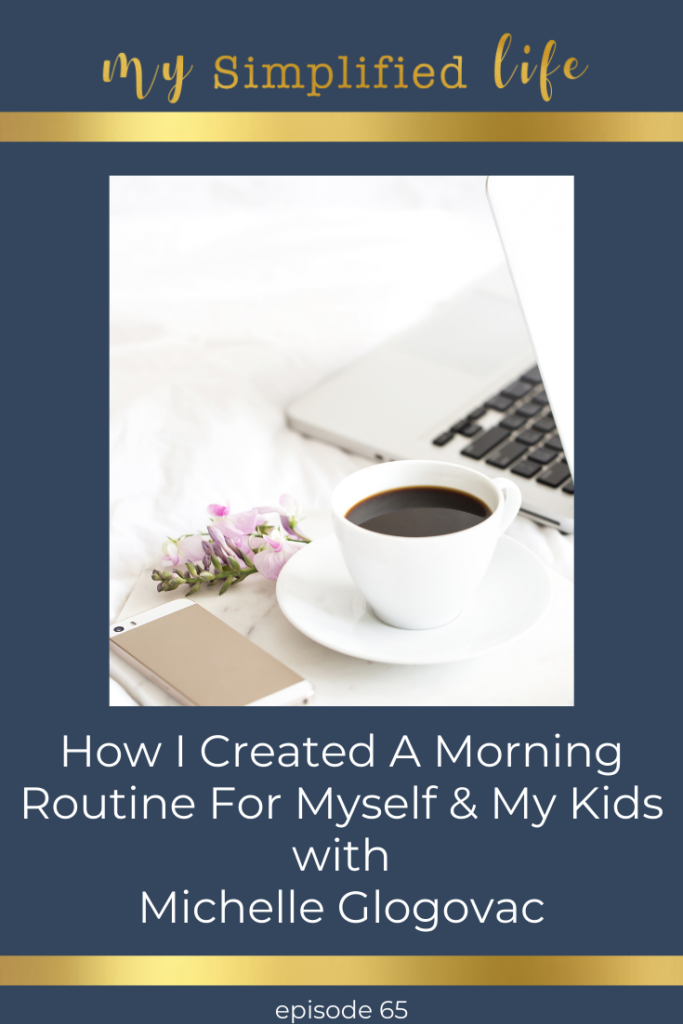 We are about to start a new year and that tends to be when we create goals, plans and start new things. Regardless of when you do this, I think you need to create a morning routine for yourself and your kids. I started a new morning routine in the middle of the year and in August implemented one for my kids as well. As humans, we thrive from having a routine and knowing what to expect. I learned this early on when my stepkids were younger and I'm now creating routine, schedules and expectations for my own kids. I'm sharing what our morning routine looks like, how I created one with my kids and why a morning is so important to have in your own life.
It's time to rise and shine!
What we're talking about
Why I Created A Morning Routine
Creating A Morning Routine For Your Children
Living Out Your Ideal Morning
Why I Created A Morning Routine
After being laid off almost 3 years ago and then letting our nanny go, I had less time to myself and to dedicate to my business and knew I needed to make a change. I joined the 5am club and started a routine which involved journaling, reading a devotional and enjoying a full hour of quiet time to myself. I'm able to tackle the tasks that take more brain power and I do it with my coffee in hand. With days of COVID keeping us with our loved ones 24/7, having alone time is definitely something to treasure.
Creating A Morning Routine For Your Children
My son started Kindergarten this past fall which meant our mornings would be changing, so I created a morning routine WITH them. I learned over a decade ago how children thrive from routine and knowing what to expect with my stepkids, so I enlisted the help of my tiny humans to create a predictable schedule and checklist for them. We wrote out what needed to be done before school started and printed out checklists that are hung in their room. I've shared my template so you can create and customize your own morning routine with your littles. 
Living Out Your Ideal Morning
To me the goal of having a morning routine is so that you can live out your ideal morning and create something that is for you, by you. Take time to think about what you want your day to look like. Does it start with a workout? Meditation? Coffee and quiet time? Maybe you aren't a morning person, so you would prefer to create a night routine. Do whatever works for you, but make sure it works. Creating a routine should be part of your self-care routine because this is ultimately a way for you to take care of yourself. 
What does your ideal morning look like?
LINKS MENTIONED
EP64: Self-Care For The Seasons with Rachel Letham
Make Your Bed by Admiral William McRaven